Past Events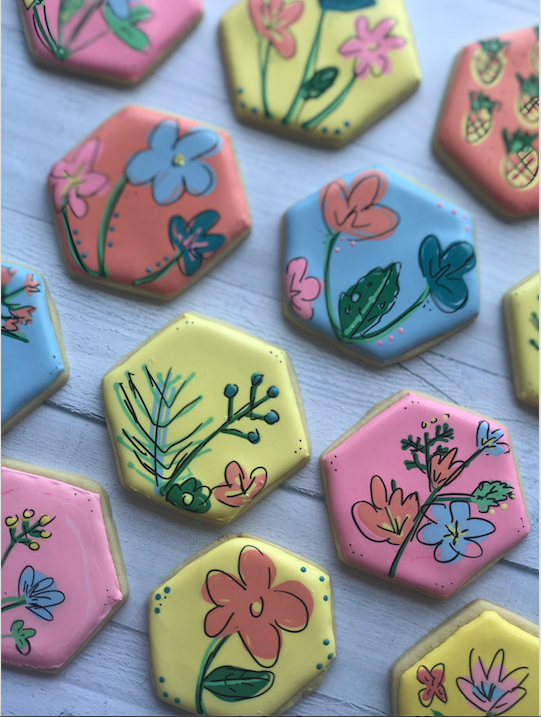 Intermediate Virtual Class: Wet on Wet Florals
Okay, so you've learned the basics of flooding and detailing royal icing. Now you want to learn how in the world do you make that icing and the right consistencies? Do you also want to learn how to do a beautiful but very simple design? If you've answered yes to both of those questions, this class is for you!
Join me on May 23 at 2pm to learn how to make your own royal icing, color your icing, bag your icing and how to make some fun wet on wet floral designs! This class will likely last about 2-2.5 hours but you will get a wealth of knowledge you can apply later on! You will be provided a material list for what is needed to be successful during the class. This class will be $26.
Don't want to purchase all of the supplies needed yourself? Let The Messy Apron do it for you! For an additional $41 (plus shipping if needed), you will receive a carefully curated cookie decorating supply kit with everything you will need! This supply kit will include:
– Hexagon cookie cutter
– Metal scribe
– 20 piping bags
– Meringue powder
– Black fine tip edible marker
– 6 gel food colorings
The best part about this supply kit? More than half of the contents are reusable and will last you months to years!!
To sign up, click here: COMING SOON