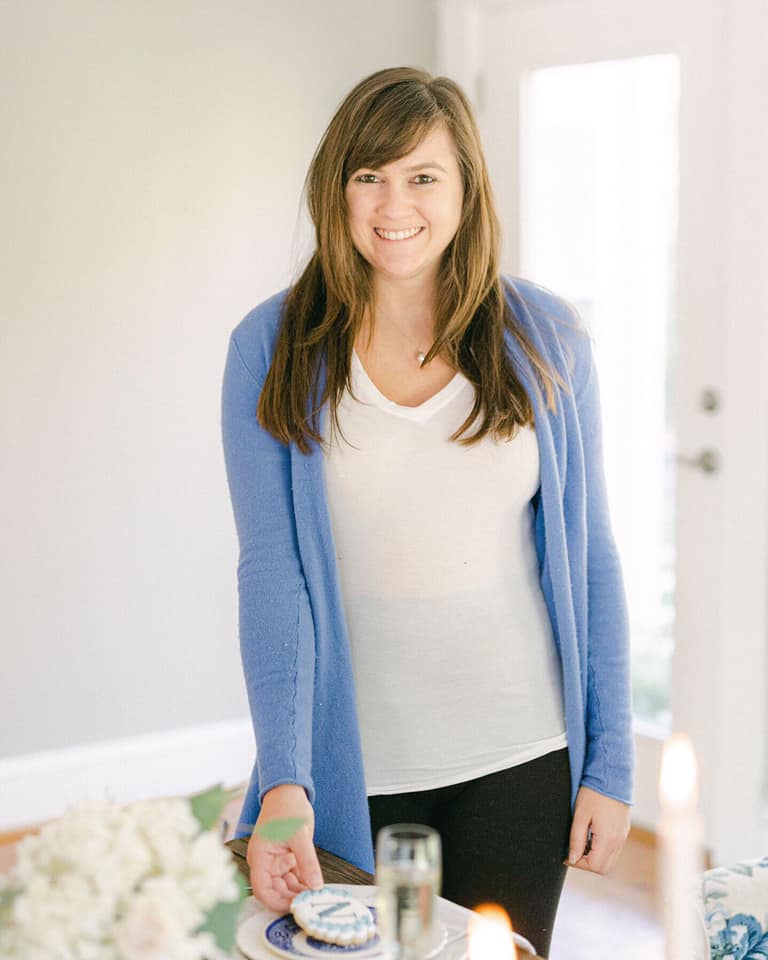 Hi there! My name is Jenny and I am the owner of The Messy Apron. I have been baking since I can remember. It's on both sides of my family but I think mostly stems from my Grandmom Shirley. The cookbook I have of her recipes talks about how she used to bring her mix master on vacation with her and I can definitely say I've done that a few times with my KitchenAid!
I was always told by friends after they'd have a cookie or a cupcake that I had made, "you should open a bakery!" So, here I am! It's been a long time dream of mine to be able to provide delicious treats for small and large occasions in people's lives! I started my cookie decorating journey in December 2017 when I went to a Sur La Table cooking class that specialized in cookie decorating. During that class, I was asked, "have you done this before?!" I went home and practiced until I had my first sale in February 2019!
In December 2018, I hosted a cookie decorating party for the holidays for some friends and LOVED the idea of a "wine and cookie night." From this, I've had friends and family ask if I'd ever be willing to teach classes on cookie decorating. December 2019, I taught my first in person class! I hope to be able to do more in person classes soon. Once the pandemic hit, I had to shift gears a bit and thought the idea of online classes could be fun. I taught my first online cookie class in April 2020 and have taught one just about every month since! I now ship decorating kits all over the country and have created a few new cookiers from the classes!